It is often difficult to make a choice when there are a plethora of options available. Is n't it?
Selecting the most suitable credit card for your needs can be a challenging task as there are multiple offerings in the market.
Should you go for a premium credit card with free offerings and annual fees? Or should you stick with a basic plain vanilla credit card that has limited features but no annual fees?
There are co-branded credit cards that offer extra benefits to customers who stay loyal to a specific brand.
In this post, I will offer you a guide to select a suitable credit card.
Select A Premium Credit Card, If…
Select a premium credit card if you are a heavy spender and use credit cards for most of your purchases.
Premium credit cards reward heavy spenders in the form of higher reward points, cash backs, free air miles, and even free gifts.
Using a premium credit card will also be beneficial if you travel abroad frequently or make purchases on foreign Ecommerce sites frequently as they offer better currency conversion rates.
Heavy spenders need not worry about the annual fees on the premium credit cards. The annual fees is charged to maintain the exclusivity of premium cards.
Annual fee is returned to customers in the form of additional reward points, exclusive access to clubs, free access to airport lounges, etc.
Benefits provided on premium credit cards of credit card providers like American Express exceed many other premium cards. But select them if you use them heavily as they have high annual fee.
Moreover, American Express credit cards are not accepted by all the merchants as they carry a high interchange fees. If you have an American Express card, you should have a secondary credit card whose transactions are processed on more widely accepted networks like Visa and Mastercard.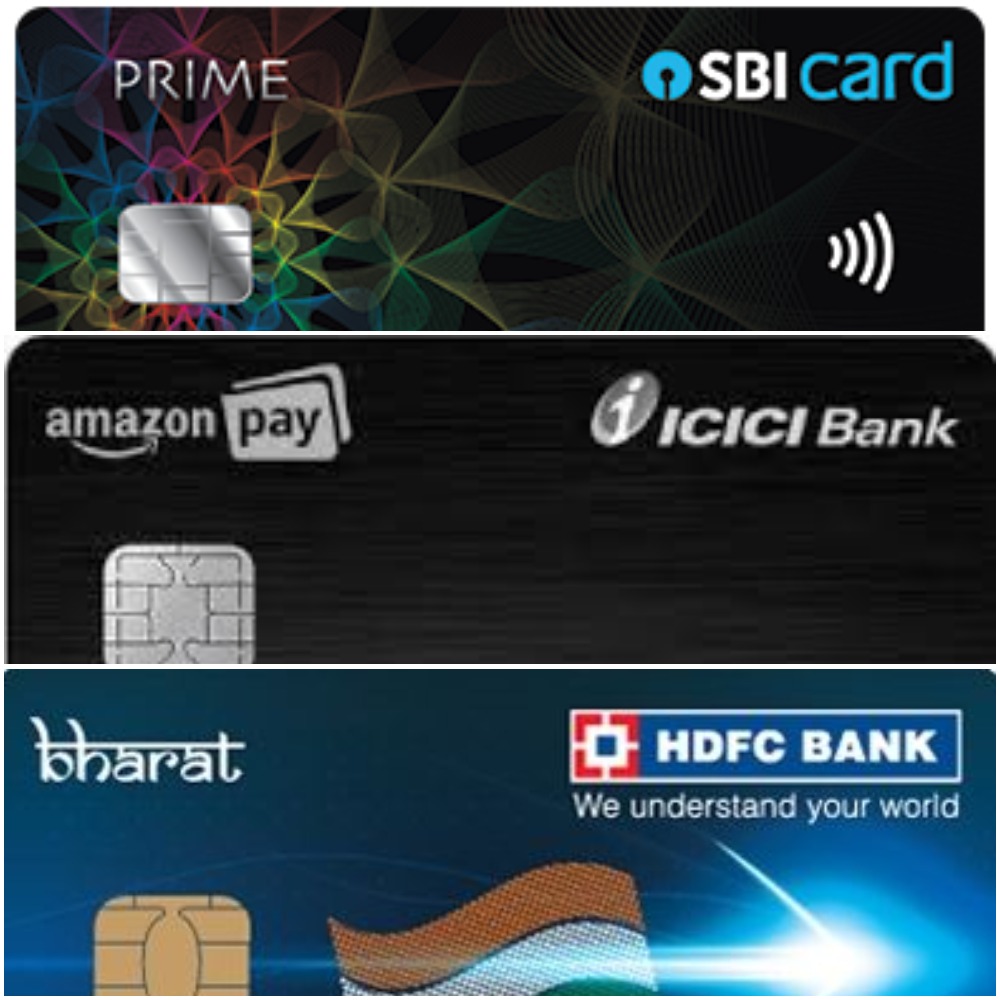 Select A Co-Branded Credit Card, If…
Select a co-branded credit card if you make frequent purchases from a single brand. They are issued under a tie-up between the respective brand (a retailer, airline company, club, etc.) and the credit card provider.
Co-branded credit cards combine the features of a brand loyalty program with a regular credit card.
Co-branded credit cards offer higher reward points when you make purchases with brand. Co-branded credit cards also reward buyers in the form of cash backs, free merchandise offers, advance access to discount sales, free conversion of reward points to air miles, etc.
Benefits offered on co-branded cards are generally equal to or even exceed the rewards programs offered on premium credit cards. For example, the Amazon Pay Credit Card offered in partnership between ICICI Bank and Amazon India offers a flat cash back of 3 to 5 percent for all purchases made on the site.
Redeeming the benefits offered on co-branded credit cards is easier than regular credit cards. You can simply use the accumulated reward points as currency to make additional purchases or convert them into air miles.
Annual fee on co-branded credit cards is lower than premium cards. Many co-branded credit cards are also offered free of cost.
The major limitation of a co-branded credit card is that a significant part of the benefits offered to customers are limited only to the purchases made from the partner brand.
Select A Basic Credit Card, If…
Select a basic credit card if your income is low or the amount you spend on your credit card is limited.
Basic credit cards generally carry low or no annual fee. But the benefits offered on these cards are also very basic. Users will have access to a plain vanilla rewards program.
A co-branded or a basic credit card could also be used as a backup secondary credit card. This will be useful when you are crossing the spending limit on your primary premium card or when the primary card is damaged.
I hope this guide will help you select the most suitable credit card for yourself. I personally use a SBI Prime premium credit card and an Amazon Pay Credit Card. I use the premium credit card for making all the purchases and use all the reward points and other benefits offered on it. The Amazon Pay Credit Card is used for making all the purchases on Amazon and as a backup secondary card.
Make your choice wisely and start reaping rewards.