Credit cards make life easy for their users. They make it very convenient to pay for purchases without the need to carry cash. The amount spent on making purchases using the credit cards can be repaid after a free credit period offered by the credit card providers.
When not utilized properly, credit cards could result in their users falling into a debt trap. Credit card debt trap is one of the biggest problems facing consumers in the developed countries. As credit card use increases in developing countries like India and China, the incidence of credit card induced debt trap too has been growing.
Here are five tips to save yourself from falling into a debt trap due to improper credit card usage.
Understand the Terms of Your Credit Card to Avoid Credit Card Debt Trap
First and foremost, try to understand the terms of your credit card. Many customers do not understand some of the key terms of their credit cards like interest-free period available on their cards, interest rates charged on the amount due, and the charges levied for the non-payment of the minimum amount due before the due date.
Understanding the terms of your credit card can help in using your credit card properly and avoid paying higher interest rates on the outstanding amount and fines for non-payment of the amount due.
Keep a Control Over your Credit Card Spending
The golden rule to help yourself from falling into a credit card debt trap is to control yourself first. Keep a control over the purchases you make using your credit cards. Make sure that your spending using credit card is similar to that of purchases made using cash or debit cards.
Never buy things you do not need and don't buy things you cannot afford.
Failure to keep a control of your credit card spending could result in your expenses going out of control. Keep a budget of your monthly earnings and expenses to avoid over spending on your credit cards.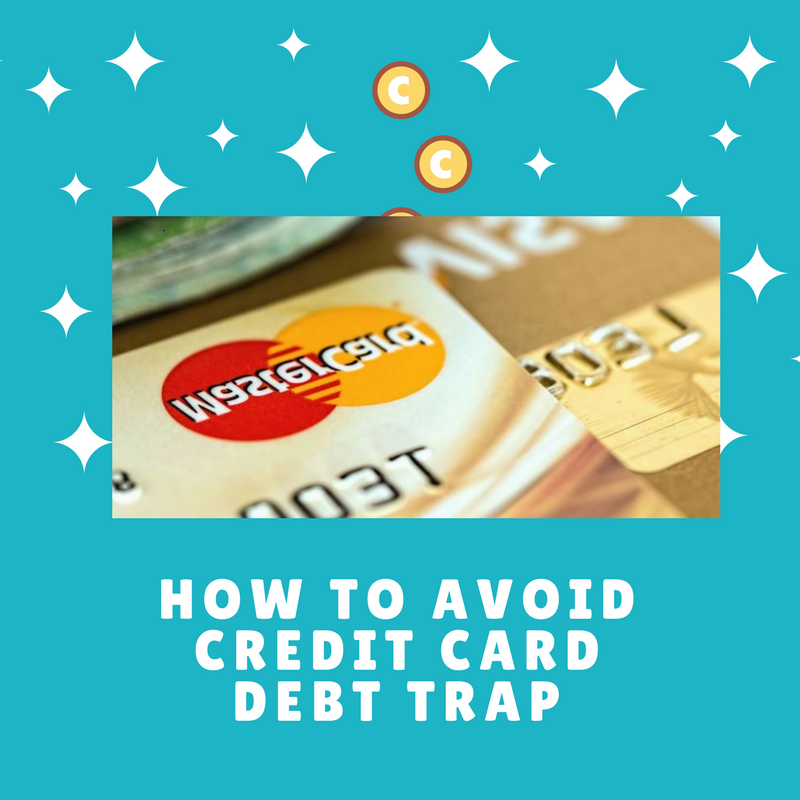 Pay the Total Amount Due
Always pay the total amount due on your credit cards. Credit card providers charge higher interest rates on the amount due on the cards (generally around 3 percent per month). Paying the minimum amount due on the credit cards will result in higher interests on the amount due.
If there is an amount due on your credit card, you will also need to pay an interest on the fresh purchases right from the date of purchase without enjoying any credit free period.
Don't Fall Prey to 'Special Offers'
Credit card providers give a number of special offers to its users like steep discounts and cash backs on the purchases made. Such special offers are generally made in association with retailers or e-commerce portals. Always remember that the purpose of these offers is to make you spend more on your credit cards.
Credit card users get enticed with these special offers and make the purchases. They later fail to repay the amount and fall into credit card debt trap. Never fall prey to these offers unless you are confident of repaying the amount within the due date.
Also, avoid taking too many EMIs on your credit cards. EMI conversion of credit card purchases is another way of inducing people to make higher purchases. Failure to pay the EMIs will lead to higher interest rates on the amount due on credit cards.
Use Alternatives like Mobile Wallets and Debit Cards
In case you find it difficult to follow the above tips consistently, it is better to avoid using credit cards totally. Try to use any of the popular alternatives to credit cards like debit cards and mobile wallets.
There has been a lot of innovation in the new payment systems like mobile wallets due to the initiatives taken by fintech start-ups. Since most of the alternatives require you to have cash in hand before making the payment, you can save yourself from falling into the credit card debt trap.