Since most of the financial products are now sold in the electronic form, holding them in the long-term requires demat account. Apart from stocks, many other financial products like insurance, mutual funds, and bonds are now sold in the dematerialized form. Government is also thinking of making it possible to hold property documents in the the demat format. A demat account generally comes as part of the trading accounts of stock brokers. The highly unorganized market for stock brokers in 'India makes it difficult to select the right stockbroker suitable for your needs. Below are the points that should be remembered before selecting your stock broker:
Look at the Past Reputation of the Broker
Check the past reputation of the stock broker. The best way to do this is asking the opinion of persons who has already used the services of the broker. You can also check the reputation of the broker by checking the reviews on online forums and blogs. Business dailies and magazines also publish the lists of top brokers in the industry. Always try to stick with the big names in the industry. Customers of smaller brokerages with little reputation are prone to frauds.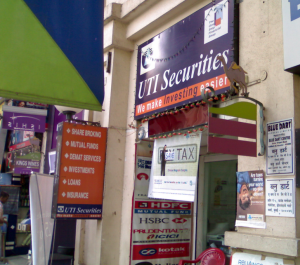 Look at the Brokerage Structure and Other Charges
Check the brokerage structure and other charges of the broker. Customers who hold their stocks for longer periods can go for brokers who charge higher brokerage but provide personalized service. On the other hand, customers who have higher transactions volume should select stock brokers who charge less brokerage. Customers with very high levels of transactions can also select discount brokers like RKSV who charge a fixed price for a single transaction irrespective of the order size. Some brokers charge a minimum amount per each trade. For example, HDFC Securities charges a minimum brokerage of Rs. 25 per each trade. Customers with limited order sizes should choose stock brokers who do not have a minimum brokerage per each trade.
Charges for other products offered by stock brokers too matter. Many brokerages do not charge for products like mutual funds and bonds as they earn commissions from AMCs. People who primarily invest in mutual funds should select stock brokers who do not charge any commissions for mutual funds. Demat accounts from FundsIndia and HDFC Bank (Investment Services Account) are targeted at customers who exclusively invest in mutual funds. They generally charge a fixed annual account maintenance charges and zero brokerage.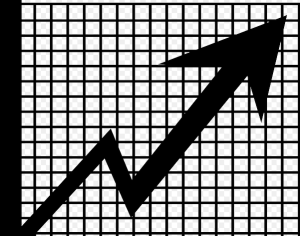 Quality of Interface
The quality of user interface is very crucial for demat and trading accounts offered by stock brokers. A good user interface is generally more important for a demat and trading account than the regular bank account as you may spend more amount of time trading everyday than checking your bank balance. Some brokers like Sharekhan and ICICI Securities (ICICI Direct) have brilliant user interface with everything available in a single window. A bad user interface may make make trading into a tedious activity.
Trading Platforms Offered
Different kind of customers need different kinds of trading platforms. While the default web-based platform is offered by all the brokers, it is not suitable to the needs of everyone. Traders with high transactional volume need special trading applications to execute trades in a speedy manner. Similarly, mobile phone based trading platforms are important for people who cannot access trading websites from their office computers. Think about your needs carefully before selecting your stock broker.
Quality of Research
The quality of research services offered by stock brokers makes a lot of difference on the decisions you take regarding your portfolio. Even if do not rely on the research suggestions given by your stock brokers, good quality equity reports can help you in making the right choices before making your investment decisions. Similarly, people who do day trading could select stock brokers who provide good day trading tips.
Apart from the above tips, some other issues like the quality of service provided and the dispute resolution mechanism of the stock broker should be checked properly.