The high growth rates experienced by the Indian retail sector is giving more choice for Indian customers. Organized retailers sell goods for a cheaper price than unorganized players. As the buy directly from the manufacturers they could avoid margins paid to the middle men and sell for a cheaper price.
Organized retailers also sell they own branded products that are known as 'private labels'. Retailers totally own these private labels and market them on their own. Manufacturing of private labels is outsourced to third party manufacturers or manufacturers of regular brands with surplus manufacturing capacity. Some retailers also get their private labels manufactured in countries like China where the manufacturing costs are lower.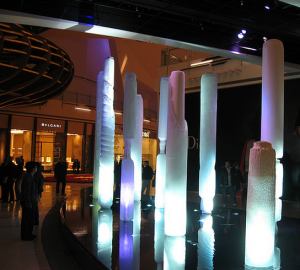 Ways in which retailers keep the costs of private labels low:
Little or no marketing expenditure as the brands are sold only in their stores.
No margins paid to the manufacturers or middlemen as the retailers own the brands completely.
Savings on expensive packaging costs.
Private labels are very common in the western markets and slowly gaining momentum in India. Most of the big Retailers now offer private labels. Some of the top brands in the west like 'United Colors of Benetton' are private labels'. Some of the popular private labels of Indian retailers are:
| | | |
| --- | --- | --- |
| Brand | Retailer | Segment |
| Ascot | Westside | Apparel |
| John Miller | Future Group | Apparel |
| Apollo | Apollo Pharmacy | Personal Grooming and Hygiene |
| Tasty Treat | Big Bazaar (Future Group) | Snacks and Other Food Items |
| Koryo | Big Bazaar and HomeTown (Future Group) | Electronics |
| Bare | Pantaloons and Central | Apparel |
| RIG | Pantaloons and Central | Apparel |
| More Brands | More | Food Items, Detergents, Personal Grooming, etc. |
| Stop | Shoppers Stop | Female Western Wear |
Apart from the above notable private labels of top retailers, many other retailers are now selling private labels that are simply named after their stores.
Purchasing private labels where ever it is possible can save you a lot on your shopping bills. However, a minor con with private labels is that they are not updated with the latest features and technologies as the R&D budgets of retailers are low.