Credit Cards make life easy for consumers. They give freedom from carrying wads of physical cash and more importantly have a credit free period for repaying the bill. But Credit Cards are also prone to different kinds of frauds. Crucial credit card data can be stolen and misused by miscreants. Below are some of the tips to protect yourself from credit card frauds: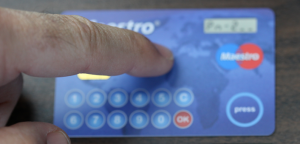 Don't Give Your Credit Card Details on Unreliable Websites
Most credit card related frauds happen while transacting online. Fraudulent websites collect the credit card details of unsuspecting customers and bill them for purchases they have not made. Verifying the background details of online traders is a must before giving your credit card details. You should never give your credit card details to websites which look suspicious. Checking the background details of all Ecommerce portals can be tricky due to their sheer number. Reputed portals like Amazon and Ebay can be easily trusted. But when it becomes necessary to give your details to little known portals, reading the testimonials of past customers can help to a certain extent. Other way to protect yourself from unknown websites is to know the authentication system followed by them. Reliable websites generally follow a good encryption system for processing credit cards.
Bonus Tip: Never allow merchants to bill you automatically at the end of purchase term. This is one of the ways in which rogue websites cheat customers.
Use Chip-Enabled Credit Cards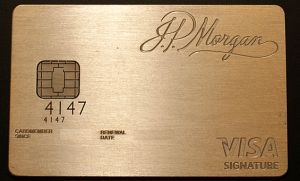 Chip-Enabled credit cards are a big leap over the conventional credit cards with magnetic strips on the back of cards. These sophisticated cards are already widely used in the developed world and their use is slowly picking up in countries like India. Information stored on chip-enabled cards is heavily encrypted making it difficult for thieves to steal it easily. Chip-enabled cards also give additional security at the time of making the purchase. Instead of authorizing your purchase with a simple signature, chip-enabled cards need you to enter your four-digit secret PIN. This protects your credit card from misuse even when it is misplaced.
Register for Verified by Visa/MasterCard SecureCode Services
Almost all credit card companies like Visa and MasterCard offer online authentication services for cards issued by them. Services like Verified by Visa and MasterCard SecureCode require customers to enter preset passwords while making purchases online. As all the transactions are routed through the respective bank/credit card company's servers, these online verification services prompt the customers to enter the password before processing the transaction. Registering for such services make all the online transactions made with credit cards doubly secure.
Some banks are providing a new service called One-time password (OTP) for people who don't like remembering multiple  passwords. People who are registered for OTP service receive a password to their registered mobile phone numbers. These OTP passwords, which are valid for a single use, need to be entered before processing the transaction.
Never Reveal Your Credit Card PIN to Others
Everyday Credit Card, just like a debit card, has its own PIN. PIN of a credit card is required to withdraw from ATMs and even at the time of making purchases from merchants. PINs of credit card need to be kept secret. Revealing the PINs of credit cards to others make your credit cards prone to risk. Chip-Enabled credit cards require customers to enter their PIN at the time of making the purchase. Revealing the PIN to the cashier is not advisable as it increases the risk of fraud.
Use Cash on Delivery or Online Money Transfer Services (PayPal)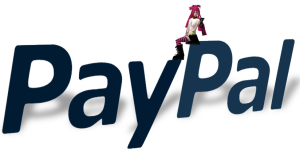 Despite the availability of latest technologies for protecting credit card users from fraud, issues like phishing and poor adoption of sophisticated technologies in some countries keep the credit cards vulnerable to frauds. The best protection in such cases is to reduce the use of credit cards altogether. Using alternative payment methods like Cash on Delivery and online money transfer services like PayPal can help a lot. Online money transfer services act as mediators in processing your payments and never reveal your actual credit card/bank account details to the merchant.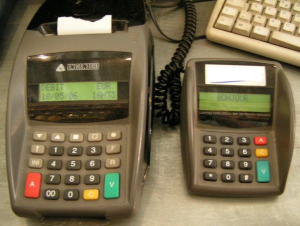 Apart from the above key tips, credit card users should remember that they should not handover their credit cards to anybody (not even to bank employees). Some credit card companies like American Express still don't follow advanced technologies for protecting users of their cards from fraud. Entering details like your regular mailing address and date of birth is enough to authenticate your online transactions in the case of American Express. Hence it is safe to keep details like your date of birth, CVV numbers of credit cards, and mailing address confidential. Destroying your credit card bills or opting for electronic bills can help in such cases.
If you live in a country where traditional credit cards with magnetic strips are still used, then never let the credit cards to go out of your site while making payments. Data stored on magnetic strips can be easily stolen with a simple swipe. Lost or misplaced cards should be immediately hotlisted (cancelled) by contacting the credit card company/bank.